GET INVOLVED
HOW HAS GOD GIFTED YOU?
There are a lot of different ways to serve at Riverview.
Find opportunities by clicking below.
Centershot Ministries (CsM) is a non-denominational outreach program that shares the Gospel of Jesus using the life-skill of archery. CsM does this by partnering and equipping local churches like Riverview to use this amazing tool to reach children and families for Christ. Registration is open to the community and no previous archery experience is needed to participate.
We invite your children from kindergarten through sixth grade to participate in our Kids 4 Truth club! Held on Sunday evenings from 6:00–7:30pm, we use lessons, memory and recitation, songs, and rewards to fortify young hearts and minds with the essential teachings of authentic Christian faith.
Riverview Academy offers a wide-range of biblical courses in order to promote spiritual maturity through the knowledge of God and obedience to His Word.

Riverview Academy is built on three foundational pillars: The Christian Story, Belief, and Life. Each course offered will fit into one of these three categories. Each semester we will cycle through with courses from each of these pillars so that you may be thoroughly equipped for every good work.
In a culture that often considers children burdensome responsibilities, we choose to view our little ones like Jesus does: as blessings from the Lord to be cherished and lovingly shepherded. Therefore, we invest significant time, energy, and resources in our ministries that serve the spiritual needs of our youngest attendees. Your children are welcome here!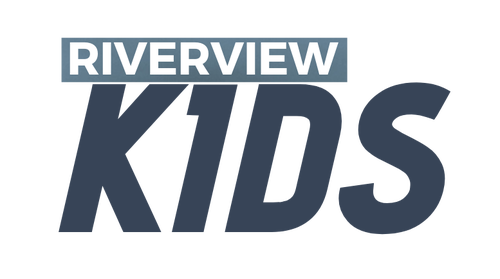 At Riverview, small groups are integral to our goal of glorifying God by developing mature followers of Jesus Christ through the power of his Word. We aren't a church that happens to have small groups; we are a small-group-driven church that prioritizes the community that small groups foster. Our corporate time of worship on Sunday is essential, but often deeper growth takes place in the context of life-on-life relationships. Our small groups are a place to serve, to grow, and to build meaningful friendships around the Word.

Our small groups are open to anyone who wants to participate, and we warmly invite you to join one at any point in the current session. Sermon audio recordings and study notes are available; just click to download. Come to our small groups and experience the encouragement and exhortation of fellow believers!
At Riverview, our vision for student ministry is to come alongside the family to help junior and senior high students make their faith their own. Though we love to have fun, we also prioritize serious discussion and study of God's Word and how it applies to the challenges that today's young people face. Our teens have the opportunity to build godly friendships and grow in their relationship with Jesus Christ in a safe, supportive environment.