Riverview Academy offers a wide-range of biblical courses in order to promote spiritual maturity through the knowledge of God and obedience to His Word.

Riverview Academy is built on three foundational pillars: The Christian Story, Belief, and Life. Each course offered will fit into one of these three categories. Each semester we will cycle through with courses from each of these pillars so that you may be thoroughly equipped for every good work.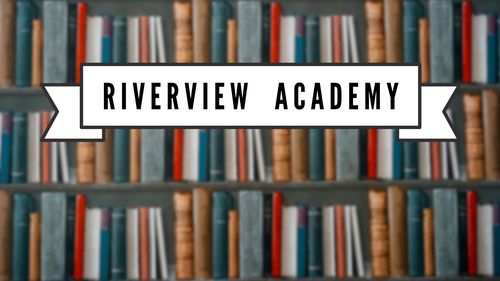 Technology opens up a world of endless possibilities at our fingertips. Unlike ever before, online news, social media, and entertainment increasingly saturate our everyday lives. However, this rapid advancement presents unique challenges for Christians seeking to live faithfully in a digital world.
In this 4-week course, Pastor Seth tackles how to biblically utilize and evaluate technology's proper place in your life.
This course will be held Sunday evenings, 6:00 –7:30 PM, June 6 through June 27. Join in person or by live stream!


Technology for the Glory of God Livestream
Sunday evenings, 6:00 –7:30 PM, June 6 through June 27